Wem have once again been crowned the Aaron and Partners SCCL Senior Slam Champions for 2019.
Finals Day was held at Ludlow CC where the 4 teams of Wem, Quatt, Madeley and Worfield were all vying to be champions.
Wem played Madeley in the 1st semi final, after winning the toss, Wem elected to bat and they certainly took full advantage of the situation, owing to the exploits of Matthew Cohen. Cohen scored a scintillating 120 runs from 54 balls, containing 10 x 4s and 8 x 6s, which boosted his team to 250/4 from their 20 overs. 
Madeley's reply started well with Stephen Pugh and Liam Buttery hitting 32 and 34 respectively, but it became a staggered run chase after their departure, owed to the stifling effect of Wem's Danny Cohen 3/21 and Ben Peel 4/22, Madeley fell short by 108 runs.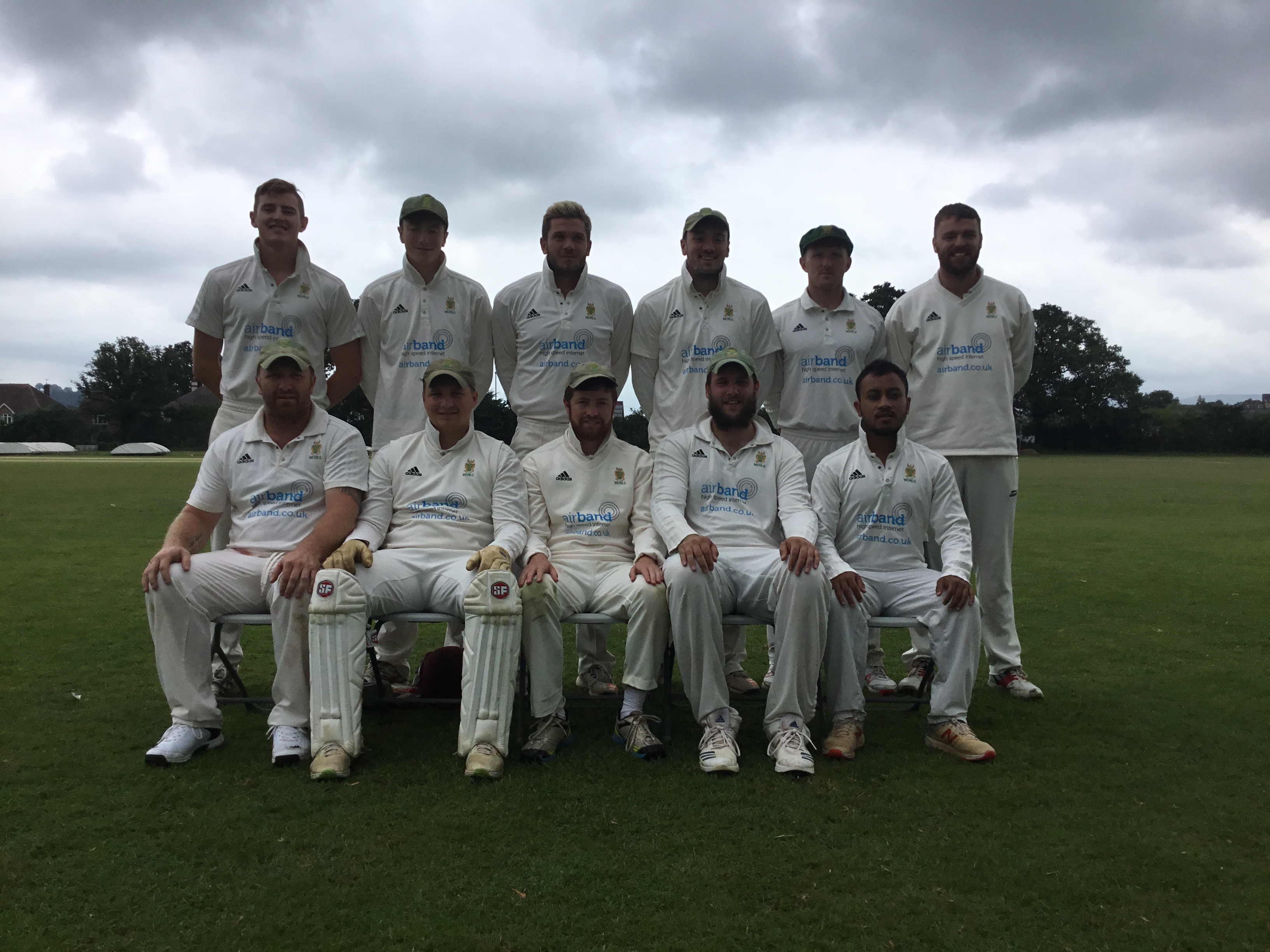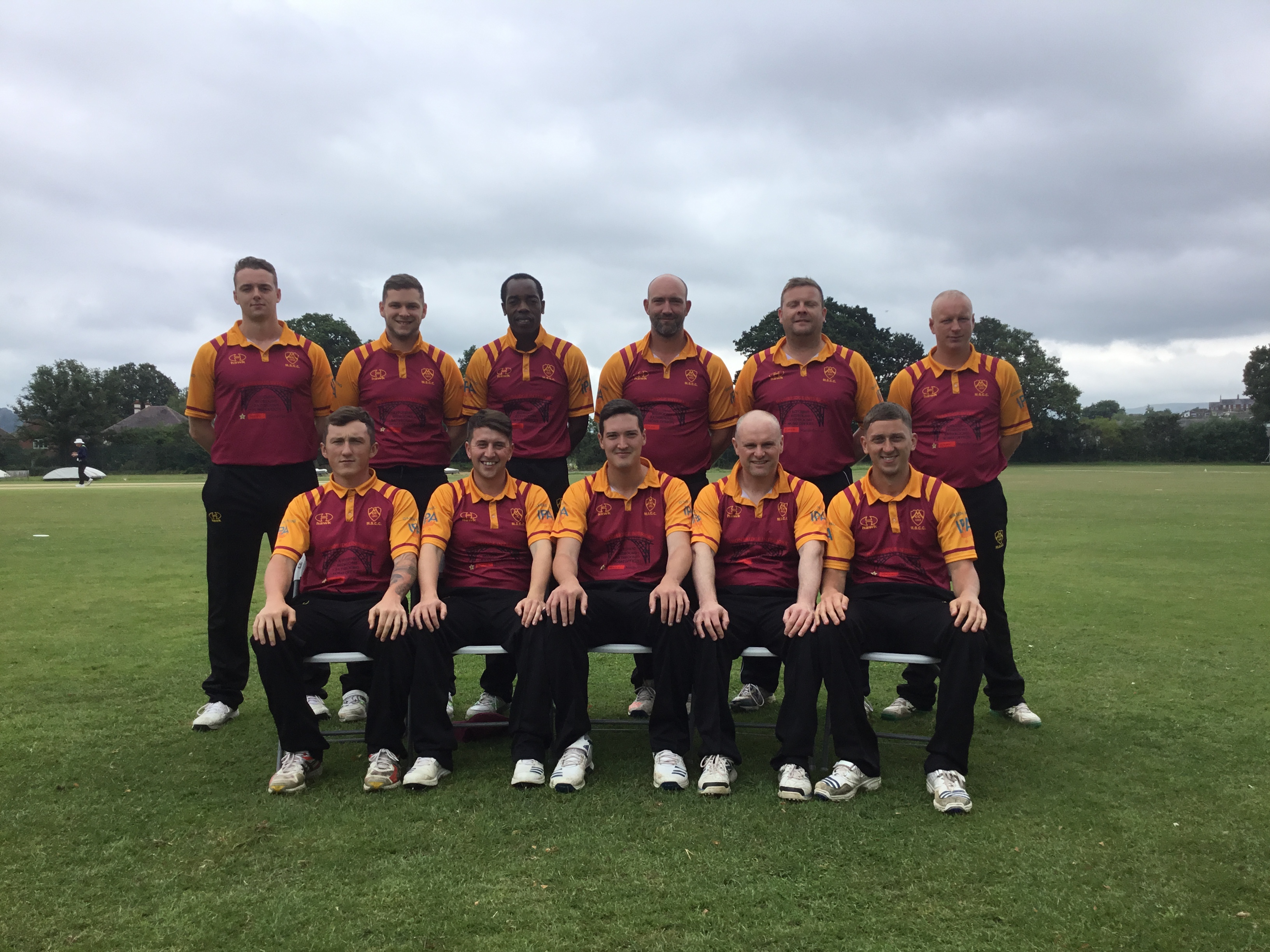 The second semi final was contested by Worfield and Quatt in the Severn Valley derby.
Having won the toss Worfield elected to bat, however that plan came to a head as the 2018 champions Quatt had other plans. The venerable hands of James Ralph 3/19 and Gareth Jones 3/9 took all the momentum away from Worfield, there was a small cameo from the lower middle order which helped, but Worfield could only muster 99/8 from their 20 overs.
Quatt went into bat and made it look effortless as they took their game to the Worfield attack, the aforementioned James Ralph had an all-round performance hitting 39 and was ably supported by Dan Plank 21 and Ryan Wheldon 23 to take Quatt over the line with 2 wickets gone and 6.4 overs to spare.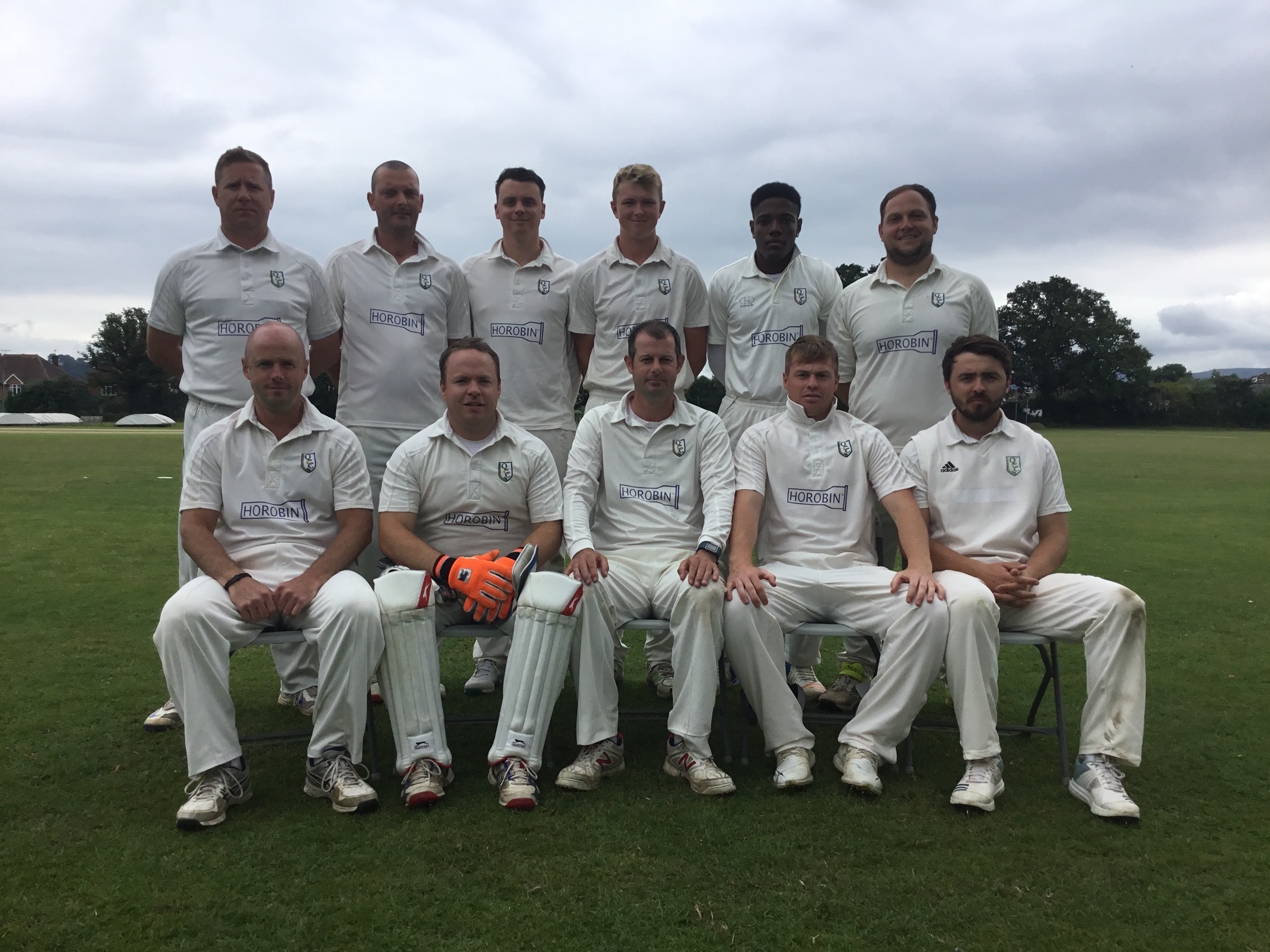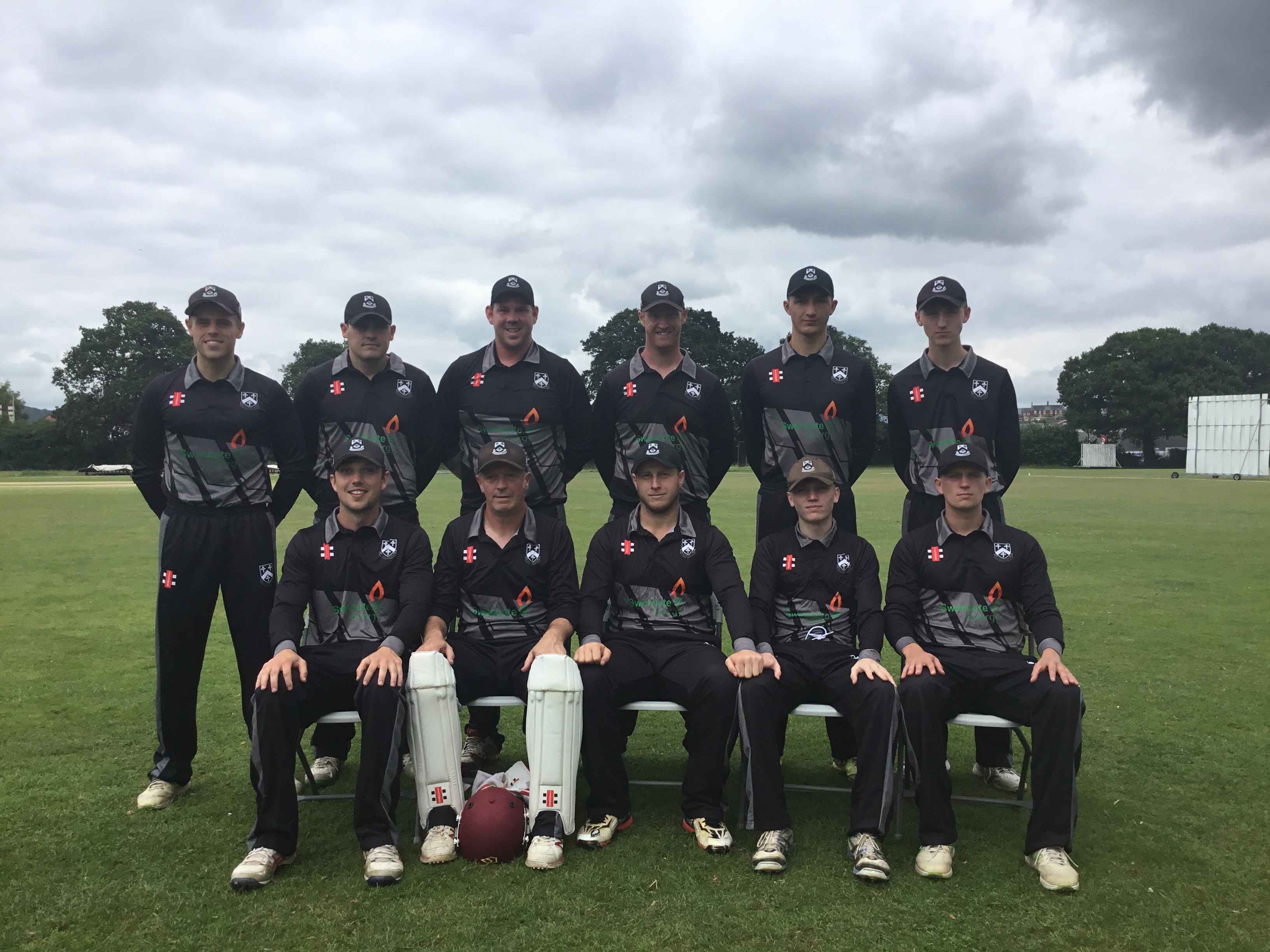 The final saw the toss won by Wem, who unsurprisingly elected to bat, the openers for Wem fell early however there were no worries when Wem stalwart Martyn Davies was at the crease. Martyn cruised to an easy half century before falling to a short pitched ball whilst attempting to pull the ball. Quatt had a chance to peg some runs back, but number 9 Ben Peel thought differently with a big hitting 45 that threatened the Ludlow Pavilion and it's glass!! Wem finished on 192/7 from their 20 overs with Quatt's Gareth Jones being the pick of the bowling with his 3/22.
Quatt started like a train and were matching the required run rate with both Dan Plank and James Ralph hitting boundaries, but when they fell the required rate really hit Quatt hard. This was made worse by the excellent bowling of Danny Cohen 4/30. Despite a lower middle order rally by Scott Furber who struck 39* from 27 the score was too large for defending champions Quatt and they had to relinquish their title to Wem after falling 40 runs short of their target.
Wem were the champions.
League Chairman Gordon Smith thanked Ludlow CC for hosting the day, T20 Organiser Dave White for all his hard work, Aaron and Partners for sponsoring the competition, Awards Chairman Jamie Dowley for sorting the trophies and of course the umpires for officiating the day.
The umpires chose the man of the final, this went to Martyn Davies for his fine half century
Martyn can be seen below receiving the trophy from Ludlow Chairman Phil Parker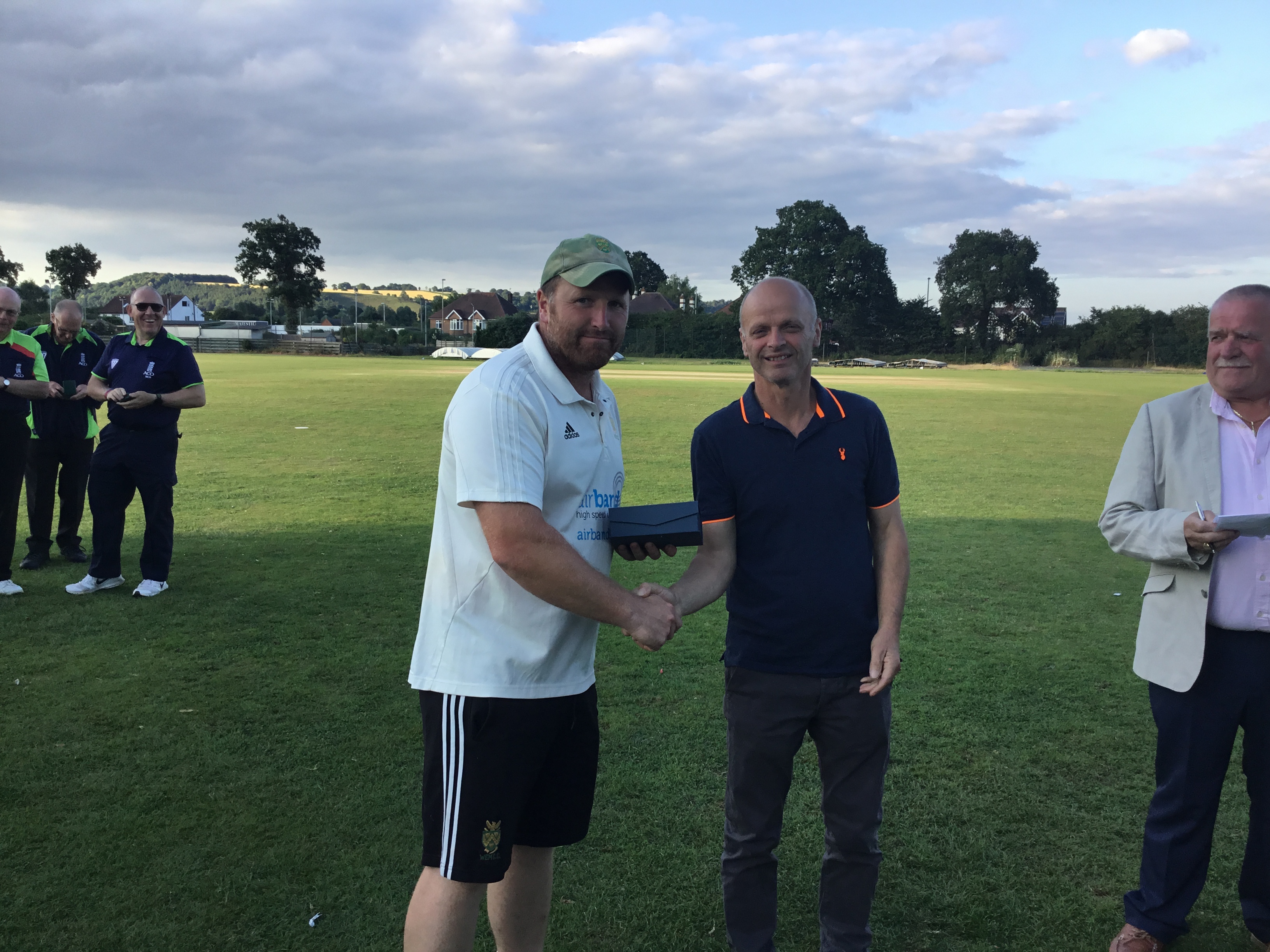 Gordon then asked the Quatt players to receive their Runners Up medal proceeded by the Wem players who would receive both their medals and the Senior Slam Cup!
Wem Captain Sam Peate receives the trophy from Phil Parker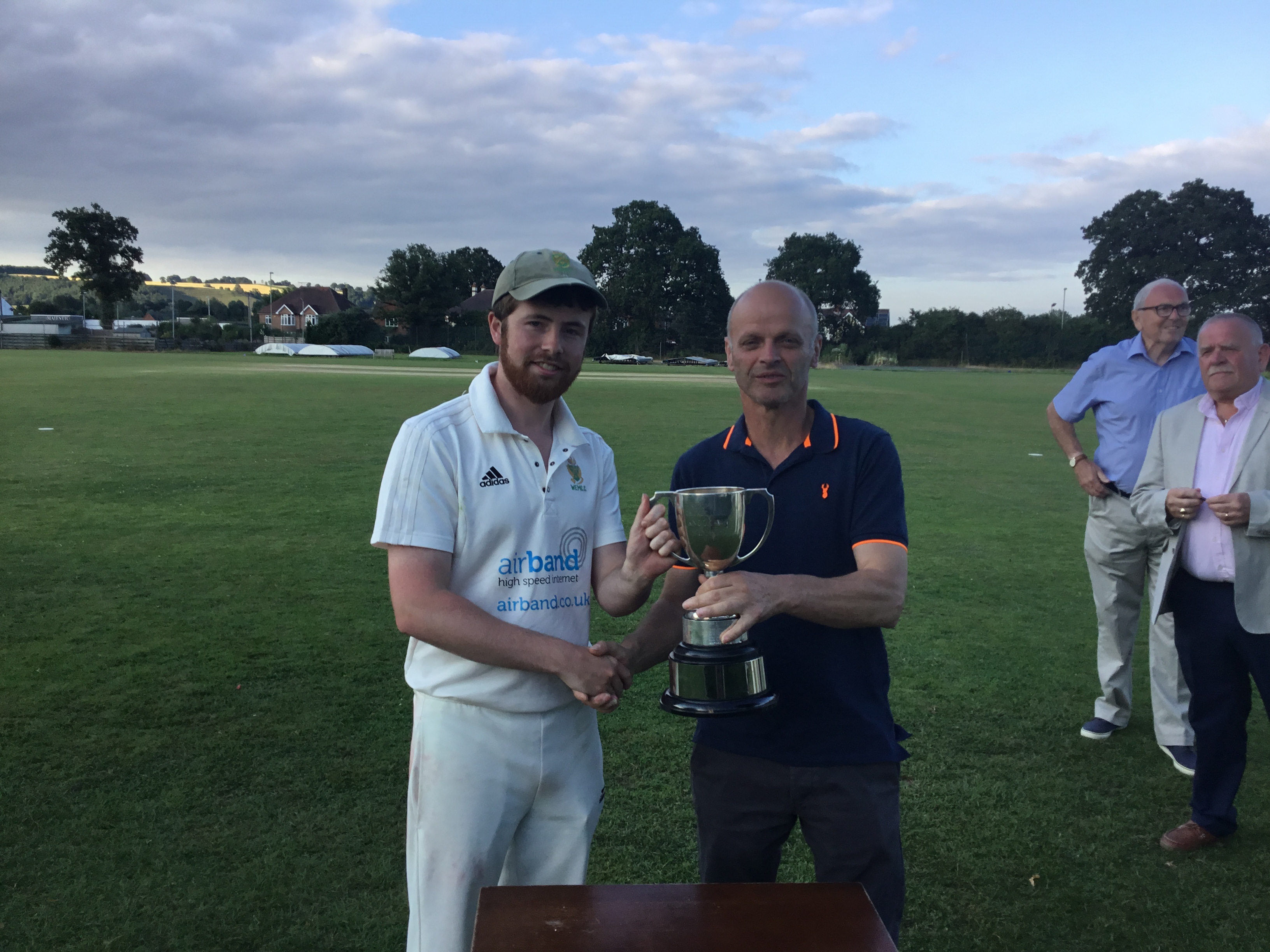 Wem CC - Champions