The SCCL would like to congratulate Whitchurch CC 1st XI on becoming the Henshalls Shropshire County Cricket League Premier Division Champions for 2017 - It has been a remarkable season with Whitchurch finishing rock bottom of the Birmingham and District Premier Cricket League Division 3 in 2016 to come back with such a bang in 2017! They have now gained promotion back to the BDPCL, well done Whitchurch! 
They were pushed all season by the top 6 teams, however Ludlow CC 1st XI pushed them the hardest, the league was in Whitchurch's hands 3 weeks ago when the two sides met, Whitchurch were ahead by 14 points, the match was rain affected with a normal 100 over match being reduced to a 50 over match. Whitchurch batted first and put on 179/9 in their 25 overs, this proved to be enough with Ludlow making 168/8 from their 25 overs. The winning draw result meant that going into the final 2 weeks, Whitchurch had a 17 point advantage, they delivered as true champions did and gained the maximum 48 points for their 2 weeks and kept the door shut on Ludlow troubling them at the top of the table. 
Here is final table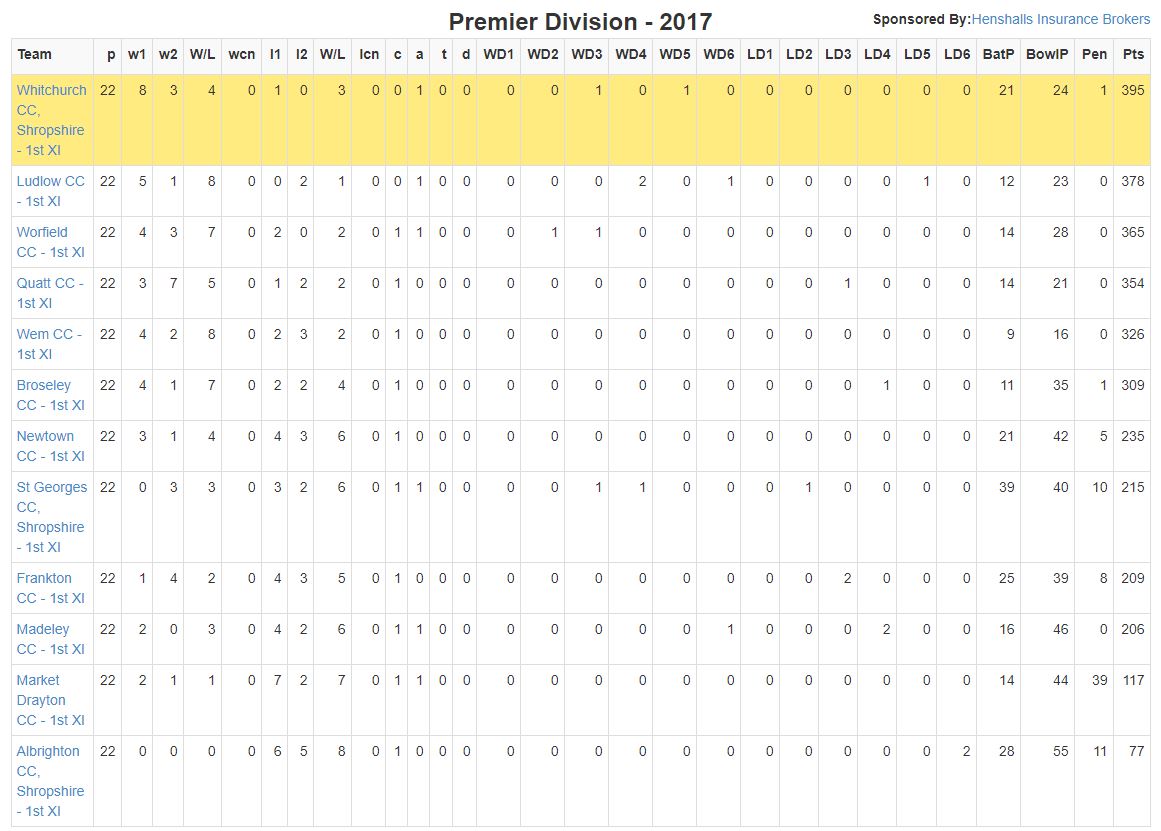 Well done Whitchurch we wish you all the best of luck in 2018.